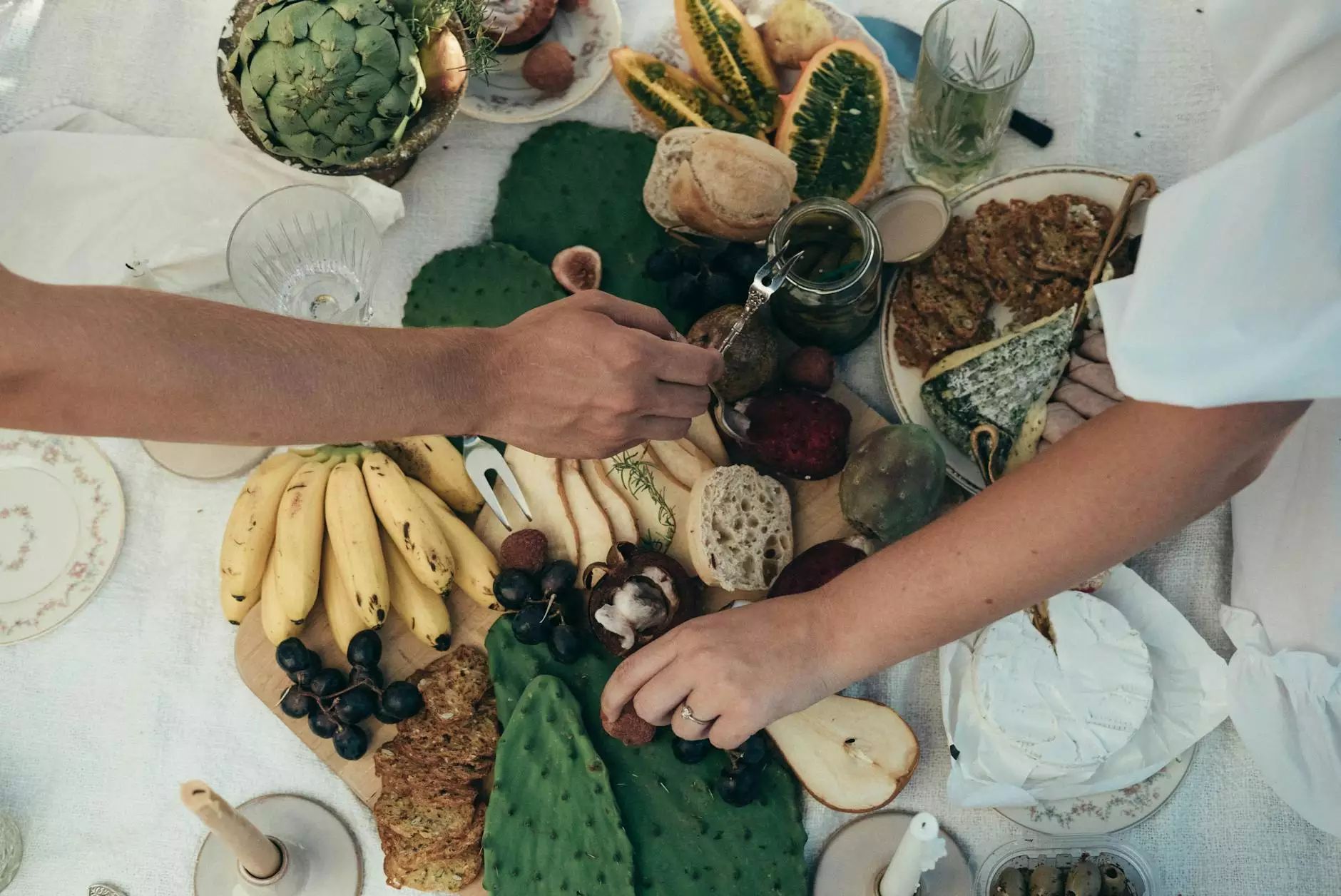 Indulge in a Culinary Extravaganza
If you're seeking an unforgettable dining experience, look no further than Dine, proudly presented by the Friars Club of Calif. As a renowned establishment in the world of arts and entertainment, we understand the importance of creating an ambiance that elevates not only your taste buds but also your spirit.
At Dine, we believe that each dining experience should be a journey of flavors, textures, and emotions. Our team of culinary experts has carefully crafted a menu that showcases the finest in gourmet food using only the freshest and highest quality ingredients available. From the moment you step through our doors, you'll be treated to an exquisite symphony of tastes that will leave a lasting impression.
A Feast for the Senses
Prepare yourself for a feast that engages all your senses. Our elegant dining room, adorned with captivating artwork and opulent decor, sets the stage for an evening filled with luxury and sophistication. Every detail, down to the ambient lighting and comfortable seating, has been meticulously designed to enhance your dining experience.
As you peruse our menu, your taste buds will dance with anticipation. From tantalizing appetizers to mouthwatering entrees and decadent desserts, our culinary offerings are a celebration of creativity and passion. We pride ourselves on delivering a seamless fusion of flavors, paying homage to both classic and contemporary cuisine.
An Extensive Selection of Beverages
No extraordinary dining experience is complete without the perfect beverage. At Dine, we boast an extensive selection of both alcoholic and non-alcoholic beverages, curated to complement every dish on our menu. Whether you're a wine connoisseur, a lover of craft cocktails, or prefer a refreshing mocktail, our knowledgeable sommeliers and mixologists are at your service to guide you towards the perfect pairing.
From rare wines to artisanal spirits, our beverage menu showcases both local and international treasures. Immerse yourself in a world of flavors, and allow our experts to take you on a journey through the finest vineyards and distilleries.
Live Entertainment that Transcends Boundaries
At Dine, we believe that entertainment should be an integral part of your dining experience. As the Friars Club of Calif offers captivating performances across various performing arts genres, we ensure that our patrons are treated to unforgettable live entertainment throughout the evening.
From soul-stirring musical performances to captivating theatrical productions, our stage becomes a canvas for artists to showcase their talent. Immerse yourself in the magical ambiance as our performers transport you to a world of wonder and awe.
A Celebration of the Arts and Entertainment
As a venue nestled within the vibrant arts and entertainment scene, Dine prides itself on supporting and celebrating the performing arts. By choosing us, you are not only indulging in a night of culinary delights but also contributing to the growth and promotion of the arts community.
Our commitment to excellence extends beyond the confines of our walls. We actively collaborate with local artists, musicians, and performers to provide a platform for their talent to shine. Together, we strive to create a cultural haven where artistic expression thrives.
Make a Reservation and Embark on an Extraordinary Experience
We invite you to join us at Dine, where gourmet food, refreshing drinks, and live entertainment intertwine to create an experience like no other. Whether you're planning an intimate dinner for two, a celebratory gathering, or a corporate event, our dedicated team is here to ensure that every moment is extraordinary.
Take a seat, savor each bite, and allow yourself to be transported to a world of culinary bliss. Indulge in a symphony of flavors, raise your glass to the arts, and join us on a journey that celebrates the fusion of gastronomy and entertainment.