Seven Card Stud - Games and Rules
Sep 5, 2018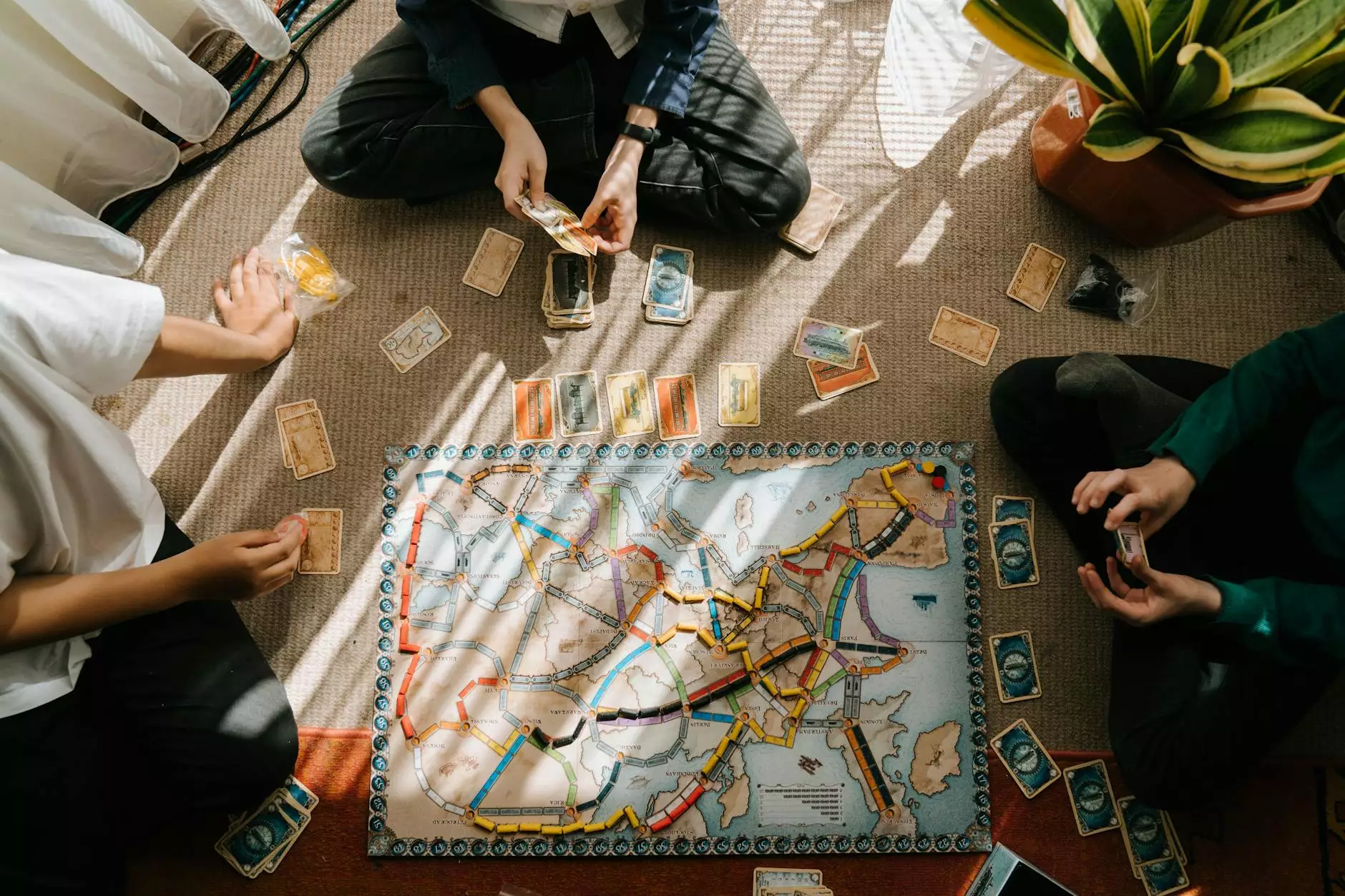 Introduction to Seven Card Stud
Welcome to the world of Seven Card Stud, a thrilling poker variant that has captivated players for decades. At the 19th Hole, brought to you by the esteemed Friars Club of Calif, we invite you to explore the rules, strategies, and tips that will help you master this fascinating game and enhance your chances of winning big!
How to Play Seven Card Stud
Seven Card Stud is typically played with 2 to 8 players and follows a specific set of rules. The game begins with each player receiving two hole cards and one face-up card. The player with the lowest-ranking face-up card initiates the betting round.
Once the first round of betting is complete, each player receives additional face-up cards, with a total of three face-up cards and one hole card. Subsequent rounds of betting occur after each new face-up card is dealt.
After all seven cards have been dealt, the final round of betting takes place. The player with the strongest hand, using any combination of their hole cards and the community cards, wins the pot.
Key Strategies and Tips
1. Starting Hands
Choosing the right starting hand is crucial in Seven Card Stud. Hands that contain high-ranking pairs, suited cards, or connected cards have a higher potential for success. Evaluate your starting hand carefully and consider folding if it does not meet certain criteria.
2. Reading Opponents
Observing your opponents' face-up cards and betting patterns can provide valuable insights into their hands. Pay attention to their tendencies and adjust your strategy accordingly. Skilled players can even bluff effectively in Seven Card Stud.
3. Managing Bankroll
Proper bankroll management is essential in any poker game, including Seven Card Stud. Set limits on your bets, avoid chasing losses, and maintain a disciplined approach to ensure long-term success.
Common Seven Card Stud Variations
While the basic rules of Seven Card Stud remain consistent, different variations of the game add exciting twists and challenges. Here are a few popular variations:
Razz
In Razz, the objective is to make the lowest possible hand. Straights and flushes do not count against your hand, and the lowest-ranking hand wins the pot.
Hi-Lo
In Hi-Lo, also known as Eight or Better, players compete for both the highest and lowest hands. The pot is split between the player with the best high hand and the player with the best low hand (if the low hand qualifies).
Join the Seven Card Stud Action at the 19th Hole
Ready to test your skills in Seven Card Stud? Grab a seat at the virtual table of the 19th Hole, where players from around the world gather to showcase their poker prowess. Experience the thrill of high-stakes tournaments or enjoy friendly cash games with your friends.
At the 19th Hole, brought to you by the Friars Club of Calif, we provide a secure and user-friendly platform, ensuring a seamless gaming experience. Our dedicated support team is available 24/7 to assist you with any queries or concerns.
Don't miss out on the opportunity to demonstrate your strategic prowess and compete against top players. Sign up at the 19th Hole today and embark on your journey to becoming a Seven Card Stud champion!