Total Distortion - Tribute to Social Distortion in San Diego, California
Jan 14, 2021
Event Highlights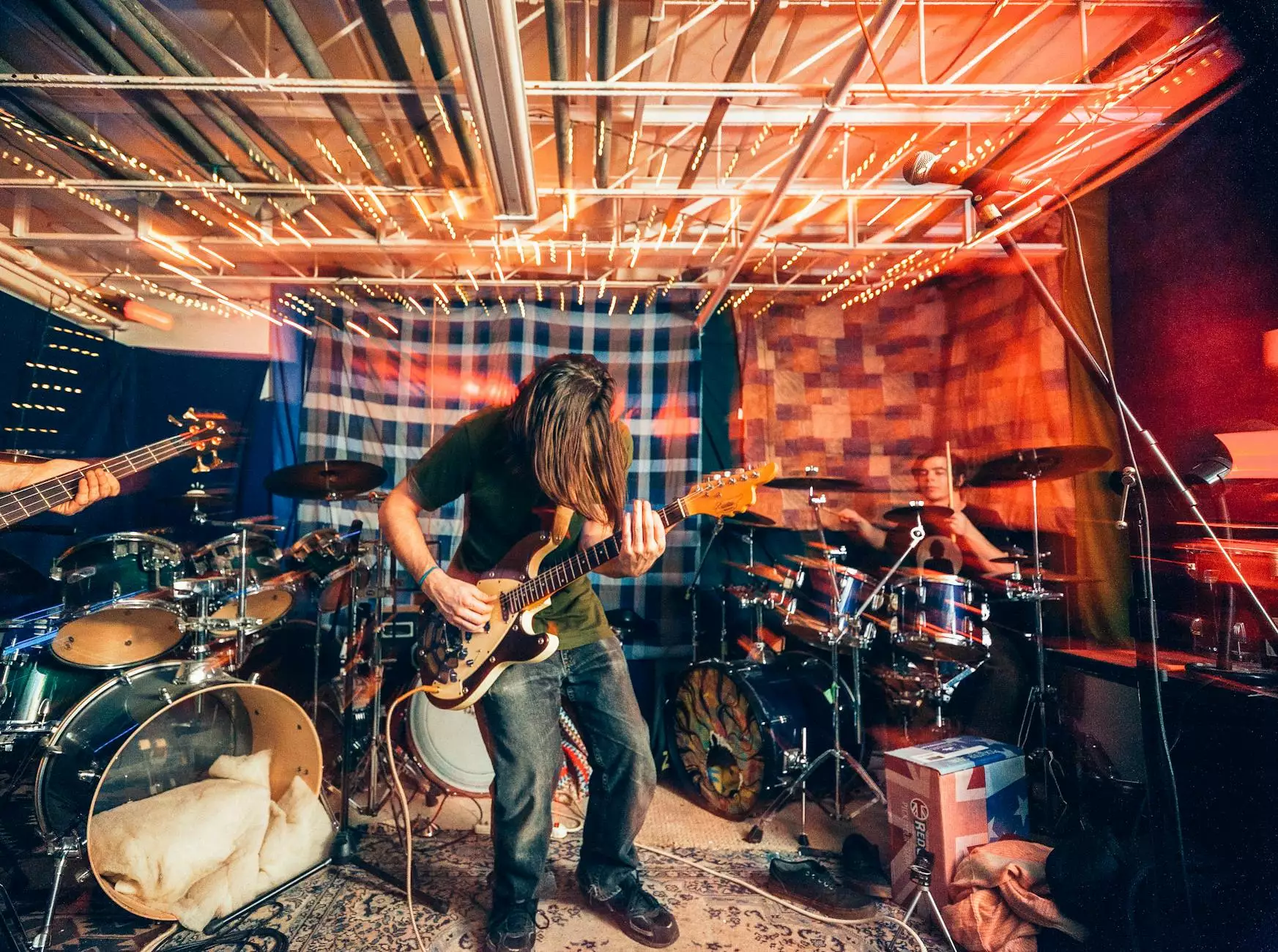 Welcome to the ultimate tribute to one of punk rock's most iconic bands - Total Distortion! If you're a fan of Social Distortion and live in San Diego, California, you're in for a treat. Get ready to experience a night filled with raw energy, powerful vocals, and electrifying performances that will take you right back to the glory days of punk rock.
Unleash the Power of Punk Rock
At Total Distortion, we're dedicated to providing an authentic and immersive experience for fans of Social Distortion. Our talented musicians and passionate performers come together to deliver a show that captures the essence of the legendary punk rock band.
Relive the Hits
With Total Distortion, you can expect to hear all your favorite Social Distortion hits performed with precision and passion. From "Story of My Life" and "Ball and Chain" to "Prison Bound" and "Bad Luck," we'll take you on a musical journey through the band's iconic discography.
Embrace the Energy
There's nothing quite like the energy of a live punk rock show, and Total Distortion brings that energy to the stage with every performance. Prepare to be swept off your feet by the raw power of the music, the infectious enthusiasm of the band, and the energetic crowd that comes alive in the presence of this incredible tribute.
A Night at the Friars Club of Calif
Join us at Friars Club of Calif, the premier destination for arts and entertainment in San Diego, California. With its rich history and commitment to showcasing top-notch performing arts, the Friars Club is the perfect venue to experience the Total Distortion tribute. Prepare yourself for an unforgettable night in a setting that perfectly complements the raw and rebellious spirit of Social Distortion.
Immerse Yourself in Performing Arts
The Friars Club of Calif has been a hub for arts and entertainment since its inception. As a dedicated supporter of performing arts, the Club provides a platform for talented artists, musicians, and performers to showcase their craft. By hosting the Total Distortion tribute, the Friars Club continues to uphold its tradition of bringing the best in entertainment to the San Diego community.
Unforgettable Memories Await
Prepare yourself for a night you'll remember for years to come. When you step into the Friars Club, you'll be greeted by a vibrant atmosphere and a sense of camaraderie among fellow fans of Social Distortion. Let the music wash over you, and let the energy of the crowd carry you through an evening of punk rock bliss.
Don't Miss Out
Whether you're a die-hard fan of Social Distortion or simply appreciate the power of punk rock, Total Distortion is a must-see show in San Diego, California. Join us at the Friars Club of Calif and immerse yourself in the music, the energy, and the indelible spirit of one of the greatest punk rock bands of all time.
Get Your Tickets Now
Be sure to secure your tickets early, as Total Distortion is a highly anticipated event that draws fans from all over. Don't miss your chance to witness an unforgettable tribute to Social Distortion. Visit our website or contact our box office to purchase your tickets today.