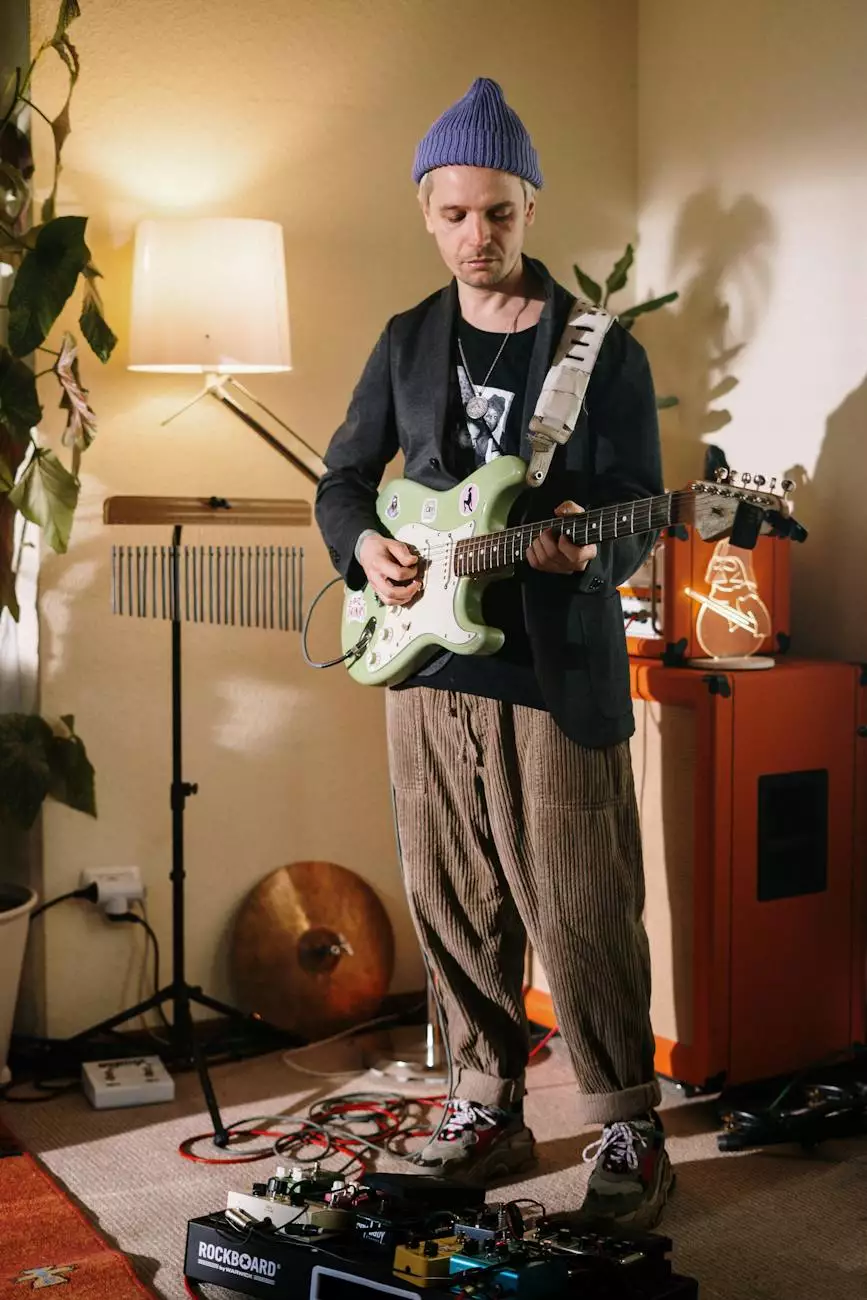 Welcome to the world of Wayward Sons, the ultimate cover band that takes you on an exhilarating journey through the timeless classics and chart-topping hits. As the powerhouse of live entertainment, Wayward Sons promises an extraordinary experience that will leave you breathless.
The Best in Arts & Entertainment - Performing Arts
In the realm of arts and entertainment, Wayward Sons stands tall as a captivating force in the performing arts. With their unrivaled talent and dedication, they have become a shining beacon in the industry. As the flagship of the renowned Friars Club of Calif, Wayward Sons brings you an unmatched blend of quality music and exceptional stage presence.
Unleashing the Energy of Live Music
Prepare yourself for an electrifying explosion of live music. Wayward Sons has mastered the art of delivering high-energy performances that will keep you on your feet all night long. Whether you're a fan of rock, pop, funk, or soul, this cover band has something for everyone.
With a diverse repertoire spanning decades, Wayward Sons will transport you through the musical eras, from the iconic rock hits of the 70s to the infectious pop anthems of today. Their exceptional musicianship and dynamic stage presence ensure a showstopping experience that will leave you wanting more.
Unforgettable Entertainment
Wayward Sons puts on a show like no other. Their commitment to delivering unforgettable entertainment shines through every performance. From the moment they step on stage, the atmosphere is electric, and the crowd is captivated. This band knows how to keep the energy high, with every note and every beat resonating through the venue.
Not only do they excel in musical talent, but Wayward Sons also go above and beyond with their stage production. From stunning visual effects to engaging audience interaction, every aspect of their performance is carefully crafted to create an immersive and unforgettable experience.
A Journey Through Time
Join Wayward Sons on a musical journey through time. Their setlist is a carefully curated selection of classics that have stood the test of time. From the anthems that defined a generation to the hidden gems that deserve recognition, Wayward Sons brings them all to life with their unique touch.
Experience the nostalgia of epic rock ballads, embrace the infectious rhythm of dance floor-fillers, and sing along to the unforgettable choruses that have become cultural landmarks. With Wayward Sons, every performance is a celebration of the timeless power of music.
Book Wayward Sons for an Extraordinary Experience
Ready to embark on a musical adventure like no other? Book Wayward Sons for your next event or special occasion and treat your guests to an extraordinary experience they won't forget.
Whether it's a corporate gathering, wedding reception, private party, or any other event that deserves a touch of magic, Wayward Sons will elevate the atmosphere and create memories that last a lifetime. With their unparalleled talent and infectious energy, they are the perfect choice for any occasion.
Don't Miss Out - Reserve Your Spot Now
Wayward Sons is in high demand, so make sure you secure your spot for an upcoming performance. Visit our official website at thefriarsbh.com/cover-bands/wayward-sons and reserve your tickets today. Don't miss out on the chance to witness the magic of Wayward Sons live in action!
Join the Wayward Sons Community
Stay connected with Wayward Sons and become part of their vibrant community of music enthusiasts. Follow them on social media for the latest updates, behind-the-scenes moments, and exclusive content. Join the conversation and share your love for the ultimate cover band.
Facebook: facebook.com/waywardsons
Twitter: twitter.com/wayward_sons
Instagram: instagram.com/waywardsons
YouTube: youtube.com/waywardsons
Join the Wayward Sons community today and never miss a beat!