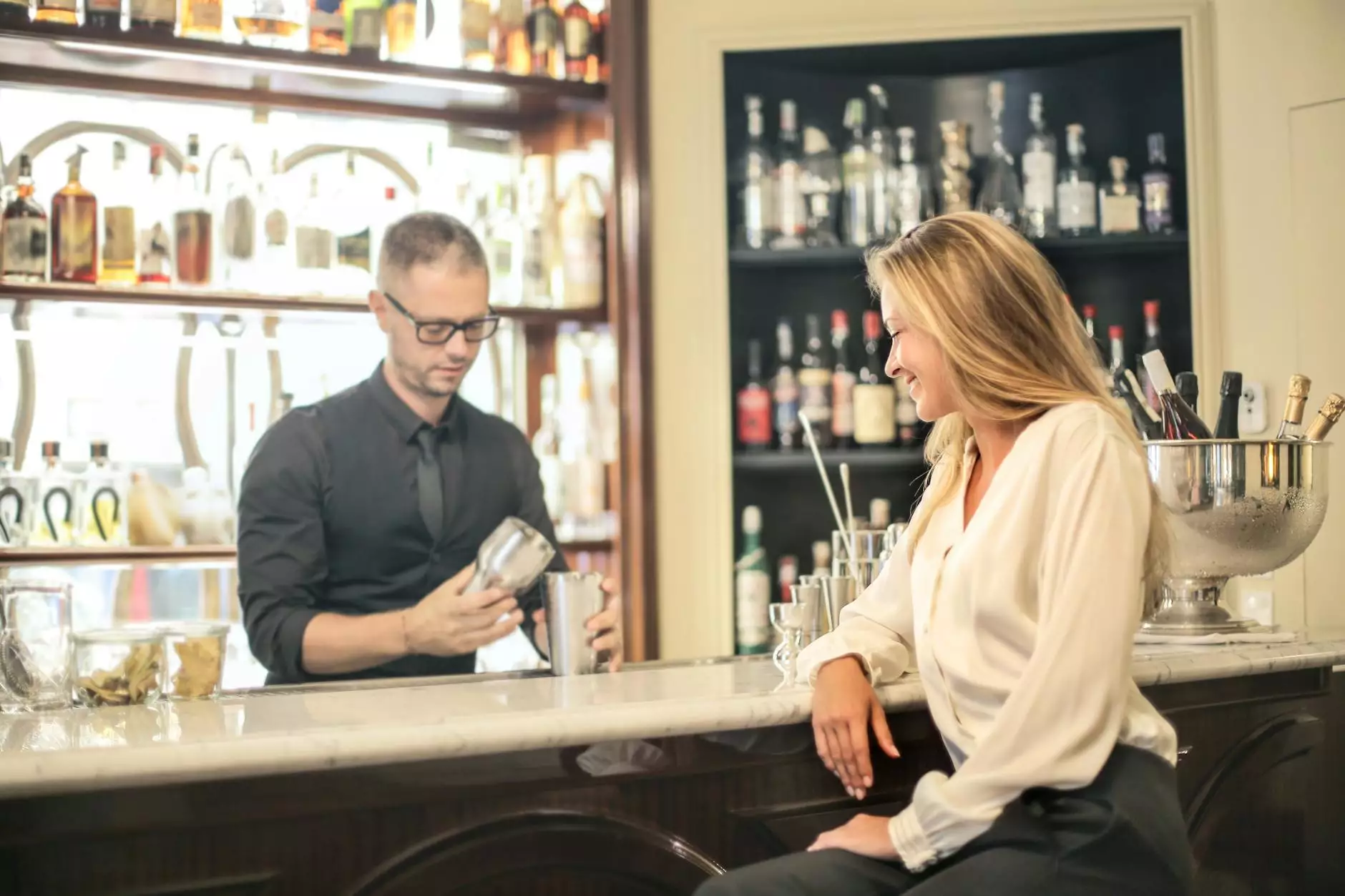 Welcome to The Broiler Bar and Lounge at the Friars Club of Calif
Experience the epitome of entertainment and culinary delight at The Broiler Bar and Lounge, situated within the esteemed Friars Club of Calif. We are excited to invite you to a haven where performing arts, delectable cuisine, and vibrant ambiance intersect.
Unforgettable Dining Experience
Indulge your senses and embark on a gastronomic journey like no other. Our menu is carefully crafted to tantalize your taste buds, with a range of exquisite dishes prepared by our renowned chefs. From succulent steaks to delicate seafood, we offer a diverse selection that caters to all palates.
Broiler Bar Specialties
At The Broiler Bar, we take pride in offering exceptional dining experiences. Our specialization lies in providing the finest grilled delicacies that will leave you craving for more. Each dish is meticulously prepared using top-quality ingredients, ensuring an explosion of flavors in every bite.
Handcrafted Cocktails and Beverages
Complement your dining experience with our handcrafted cocktails and beverages. Our talented mixologists have crafted a menu featuring classic cocktails with a modern twist. Whether you prefer a refreshing, fruity concoction or a bold, spirit-forward drink, our expert bartenders will exceed your expectations.
The Perfect Entertainment Hub
Surrounded by the vibrant performing arts scene, The Broiler Bar and Lounge offers the perfect venue for an unforgettable evening of entertainment. From live music performances to comedy nights, our schedule is filled with an array of events that cater to various tastes.
Unparalleled Atmosphere
Step into our stylish and sophisticated lounge area, designed with an emphasis on creating a comfortable and captivating ambiance. Subtle lighting, plush seating, and a tastefully curated decor combine to provide an unparalleled setting for an indulgent night out.
Arts & Entertainment Excellence
As a part of the Friars Club of Calif, The Broiler Bar and Lounge is deeply committed to promoting and supporting the performing arts. We pride ourselves in hosting emerging and established artists, providing a platform for them to showcase their talent and entertain our esteemed guests.
Events and Performances
Stay up-to-date with our calendar of events, featuring an exciting lineup of performances by distinguished musicians, comedians, and artists. Join us for a night of laughter, music, and jubilation as we present the best of the arts and entertainment industry.
Book Your Table Now!
Plan your visit to The Broiler Bar and Lounge by reserving a table today. Immerse yourself in the vibrant atmosphere, savor the delectable culinary creations, and enjoy an unforgettable evening of live entertainment. Experience the pinnacle of Arts & Entertainment excellence at the heart of the Friars Club of Calif.
Location: 123 Main Street, California
Phone: 123-456-7890
Email: [email protected]
Opening Hours: Monday-Sunday, 5:00 PM - 2:00 AM
Website:http://thefriarsbh.com/grab-n-go-2/broiler-bar-and-lounge
Embark on a remarkable journey at The Broiler Bar and Lounge, where culinary excellence meets live entertainment. Join us at the Friars Club of Calif and indulge in an unforgettable experience that will leave you yearning for more. Book your table now and immerse yourself in the magic of the performing arts scene.