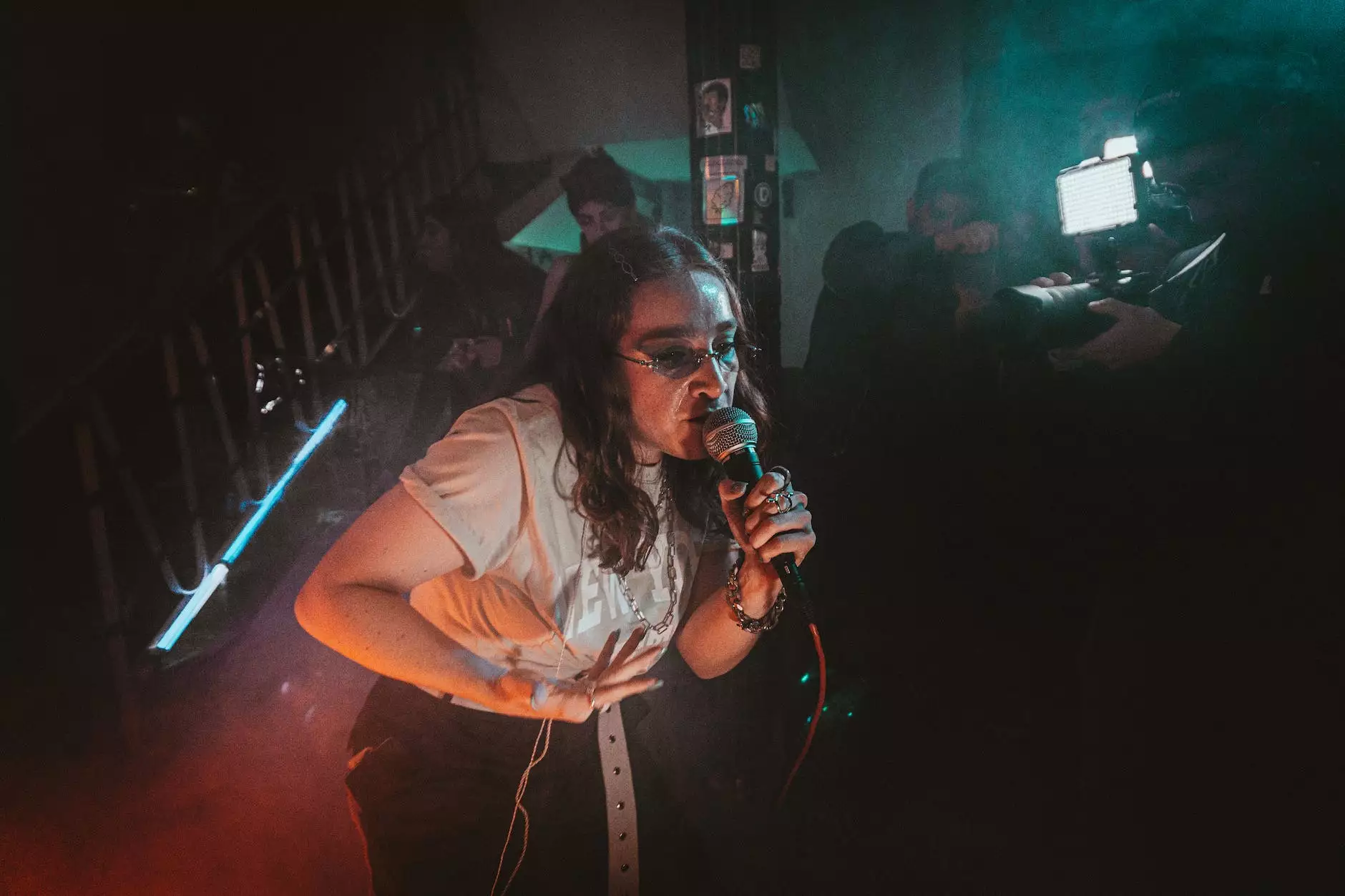 Embrace the Legacy of a Musical Icon
Experience the mesmerizing tribute performance of Gracie as Jenni Rivera at the Friars Club of Calif. In the heart of Los Angeles, California, this captivating tribute show is devoted to the legendary Jenni Rivera, an iconic figure in the world of Music. Through soulful renditions, Gracie pays homage to Jenni's remarkable life, music, and legacy. Get ready to be transported into the enchanting world of Jenni Rivera.
A Remarkable Tribute Show
At Friars Club of Calif, we proudly present a tribute show like no other. Gracie, an exceptionally talented performer, takes center stage to embody the passion, power, and emotion that made Jenni Rivera an unparalleled sensation. With stunning vocal abilities and an unparalleled stage presence, Gracie brings Jenni's spirit back to life, recreating her iconic performances with authenticity and grace.
Explore the Life and Music of Jenni Rivera
Jenni Rivera was not just a singer but also a symbol of strength, resilience, and empowerment, inspiring countless individuals around the world. Through her music, she fearlessly addressed important issues, including love, heartbreak, and the struggles faced by women. In this remarkable tribute show, Gracie immerses the audience in Jenni's world, guiding them through her incredible journey, from her humble beginnings to international stardom.
A Captivating Journey Through Time
Step into a time capsule as Gracie performs Jenni's greatest hits, showcasing the depth and versatility of her music. From heart-wrenching ballads to upbeat anthems, Gracie captures every nuance and emotion, allowing the audience to relive the magic that made Jenni Rivera a musical legend. Prepare to be moved by the power of her voice and the depth of her lyrics.
An Unforgettable Evening of Pure Emotion
Join us at the Friars Club of Calif for an unforgettable evening filled with soulful vocals, heartfelt emotions, and a celebration of Jenni Rivera's life and artistry. Gracie's tribute performance goes beyond simply recreating Jenni's music; it seeks to capture her spirit and leave a lasting impact on every member of the audience. Witness the magic and be part of the legacy as we honor one of the greatest voices of our time.
Experience Gracie as Jenni Rivera at Friars Club of Calif
Don't miss the chance to witness the incredible tribute performance of Gracie as Jenni Rivera at the Friars Club of Calif. Located in the heart of Los Angeles, California, our venue provides the perfect setting to celebrate the life and music of this legendary icon. Book your tickets now and prepare to embark on a soul-stirring journey through the life and legacy of Jenni Rivera.
Location: 123 Main Street, Los Angeles, California
Date: [Enter Date]
Time: [Enter Time]
Join us for a night that will touch your heart, ignite your passion for music, and leave you with memories to cherish for a lifetime. Experience the magic of Gracie as Jenni Rivera and pay tribute to a musical pioneer who continues to inspire generations.