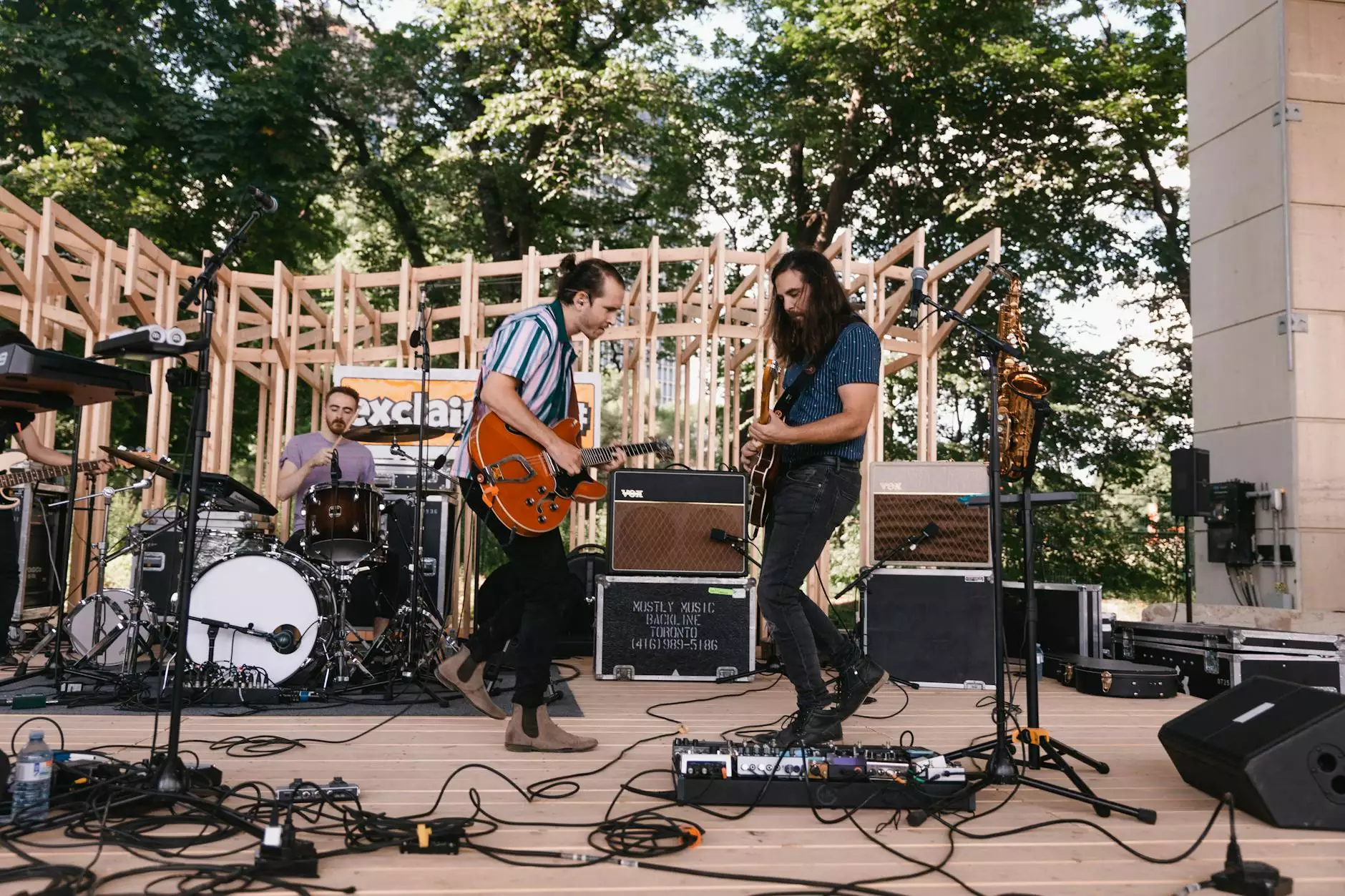 Unleash the Energy of Cheap Trick's Iconic Hits!
When it comes to tribute bands, Cheap Tricked stands out as an unforgettable experience for fans of the legendary rock band, Cheap Trick. Capturing the essence of Cheap Trick's music, Cheap Tricked delivers high-energy performances that transport audiences back to the glory days of classic rock.
A Tribute Band That Rocks Your World
As an avid fan of Cheap Trick, you don't have to wait for the band's next tour date to experience their music live. Cheap Tricked brings the electrifying stage presence, unforgettable melodies, and powerful vocals of Cheap Trick right to your doorstep.
Indulge in the nostalgia of chart-topping hits like "I Want You to Want Me," "Surrender," and "Dream Police" as Cheap Tricked flawlessly recreates the original tonality and energy. Every member of Cheap Tricked is a seasoned performer who is dedicated to ensuring an authentic tribute experience that leaves you craving more.
Why Choose Cheap Tricked?
1. Uncompromising Musical Talents: Each member of Cheap Tricked is a highly accomplished musician, committed to delivering music that is virtually indistinguishable from Cheap Trick's original sound. This dedication ensures that fans enjoy an incredible live music experience.
2. An Unmatched Stage Performance: Cheap Tricked's stage show is not just about recreating the music; it's about capturing the vibrant energy of a Cheap Trick concert. From the outfits to the mannerisms, Cheap Tricked delivers an unforgettable visual spectacle alongside their exceptional musical performance.
3. A Passionate Fan Base: Cheap Tricked's performances have garnered a devoted fan following across the country. The band's ability to connect with and entertain their audience has made them renowned for their live shows, leaving fans ecstatic and craving more.
Experience the Magic of Cheap Tricked Live
Whether you're a die-hard fan of Cheap Trick or simply enjoy classic rock, Cheap Tricked's live performances are a celebration of music that will have you singing along and rocking out the entire time. Our attention to detail, commitment to musical excellence, and love for the craft make Cheap Tricked the ultimate Cheap Trick tribute band.
Join us at the Friars Club of Calif for an unforgettable night of live music, nostalgia, and pure rock 'n' roll bliss. Experience Cheap Tricked's electrifying stage presence, immerse yourself in their extraordinary renditions of Cheap Trick's hits, and take a trip back to the golden era of rock.
Secure Your Spot Today
Don't miss out on the opportunity to witness the magic of Cheap Tricked. Check our website for upcoming tour dates and book your tickets to secure your spot at our next electrifying performance. Get ready to rock your world with Cheap Tricked - the ultimate Cheap Trick tribute band!
Cheap Tricked brings the energy and nostalgia of Cheap Trick right to you
Experience live renditions of Cheap Trick's iconic hits
An undeniable stage presence that captures the essence of Cheap Trick
Uncompromising musical talents from each band member
Join the devoted Cheap Tricked fan base for an exceptional live show
Book your tickets now to secure a spot at our next performance
Remember, when it comes to tribute bands, Cheap Tricked reigns supreme. See you at the next show!
© 2022 Friars Club of Calif. All rights reserved.