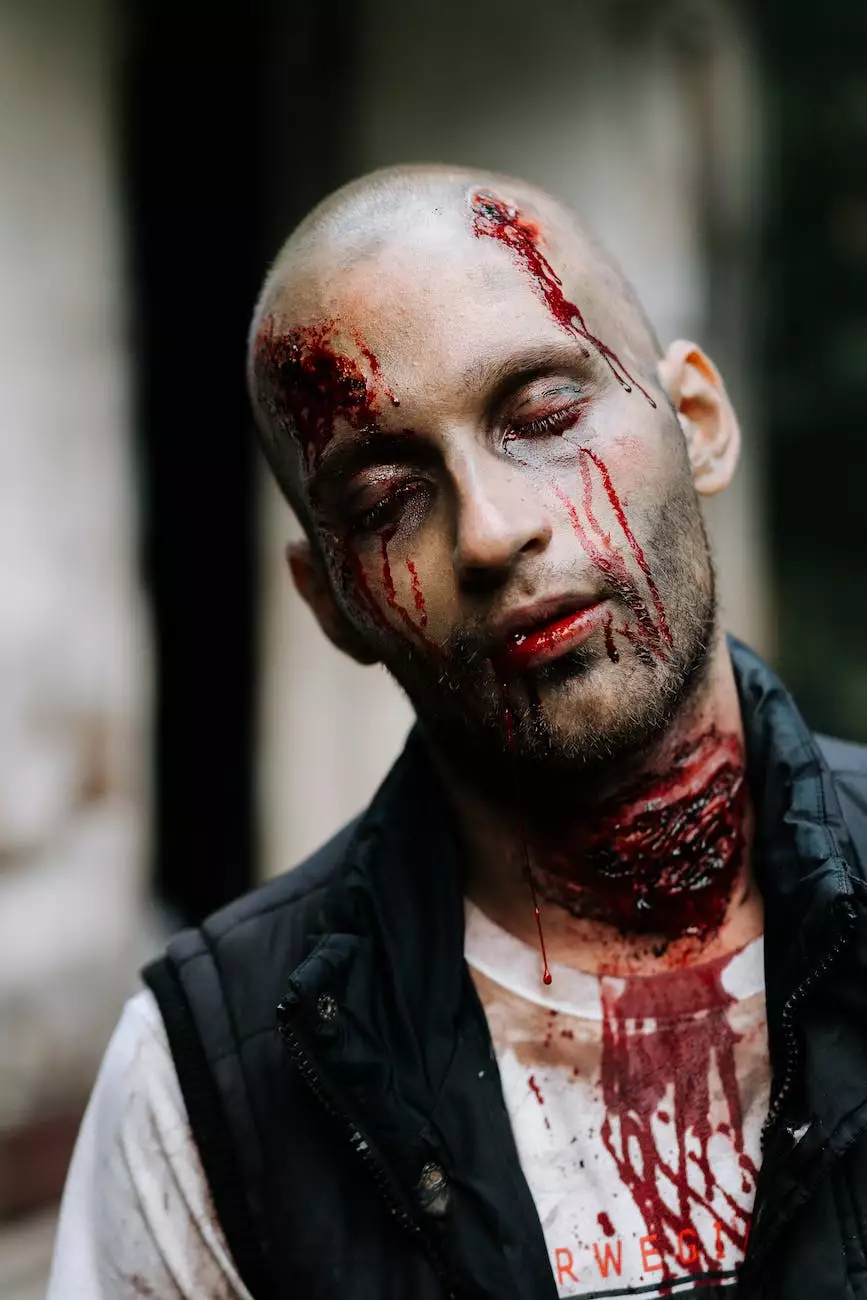 Unleashing the Power of Rob Zombie's Music
Join us at the Friars Club of Calif for an extraordinary night that transcends the boundaries of time and space. Zombiewood, a remarkable tribute band, is dedicated to bringing the electrifying energy and captivating music of Rob Zombie to life on stage.
The Ultimate Rob Zombie Experience
Buckle up as Zombiewood takes you on a wild ride through the spine-chilling realm of Rob Zombie's discography. Immerse yourself in their high-octane performances, stunning visuals, and flawlessly executed renditions of Zombie's greatest hits.
An Unforgettable Performance
Prepare to be transported to the dark, macabre world of Rob Zombie as Zombiewood unleashes a mesmerizing show filled with pyrotechnics, theatricality, and a larger-than-life stage presence. You'll be left in awe as they flawlessly recreate the ambiance and intensity of Zombie's live performances.
The Perfect Blend of Talent and Passion
Zombiewood comprises exceptionally skilled musicians, each with an unyielding passion for Rob Zombie's music. Their dedication and attention to detail elevate their performances, ensuring an unforgettable experience for the audience.
Rob Zombie's Musical Legacy
Rob Zombie's influence on the world of music cannot be overstated. From his early days with the groundbreaking band, White Zombie, to his solo career as a prolific songwriter and filmmaker, Zombie has continually pushed the boundaries of what is possible in the arts and entertainment industry.
A Revered Figure in the Rock Scene
With his unique blend of heavy metal, industrial rock, and horror-inspired imagery, Rob Zombie has captivated audiences around the globe. His music resonates with fans who are drawn to his dark, atmospheric soundscapes and thought-provoking lyrics.
An Extraordinary Discography
Zombie's discography boasts an impressive collection of hits, including iconic tracks like "Dragula," "Living Dead Girl," and "Thunder Kiss '65." These songs have become anthems for fans of horror-inspired rock, further solidifying Zombie's influence and enduring legacy.
Experience Zombiewood at the Friars Club of Calif
The Friars Club of Calif, a renowned hub for arts and entertainment, is proud to host Zombiewood's tribute to Rob Zombie. Our esteemed venue provides the perfect setting to enjoy an unforgettable evening immersed in the music of one of the industry's most iconic figures.
A Venue Steeped in History
Located in the heart of Los Angeles, the Friars Club of Calif has been a pillar of the performing arts community for decades. Our stage has graced the presence of countless legendary performers, and we continue to honor and celebrate their legacy by hosting shows that pay homage to their extraordinary contributions.
An Unparalleled Atmosphere
Step into the world of Zombiewood at the Friars Club of Calif. From the moment you enter our doors, you'll be immersed in a one-of-a-kind atmosphere that sets the stage for an unforgettable night. The sinuous melodies and pulsating beats will guide you through an enchanting journey that resonates with your soul.
Book Your Tickets Now
Don't miss out on the chance to witness the electrifying Zombiewood tribute band live at the Friars Club of Calif. Book your tickets now and secure your spot for what promises to be an unforgettable night filled with exceptional music, high-energy performances, and an atmosphere like no other.
Join Us at Zombiewood
Experience the magic of Zombiewood as they pay tribute to the legendary Rob Zombie at the Friars Club of Calif. Prepare to be captivated, enthralled, and left craving for more as they channel the spirit of Zombie's music and create an experience that will linger in your memory for years to come.
Embrace the Rob Zombie Universe
Step into Zombiewood's world and let their thunderous beats, powerful vocals, and dynamic stage presence transport you to the fantastical realm of Rob Zombie's music. Lose yourself in the adrenaline-pumping experience and witness firsthand why Zombiewood is regarded as the premier tribute to this titan of rock.
Secure Your Spot Today
Get ready to rock with Zombiewood, the ultimate tribute to Rob Zombie. Don't wait, secure your spot today and join us at the Friars Club of Calif for an evening that will redefine your perception of live music. Get ready to immerse yourself in the mesmerizing world of Zombiewood and experience the power of Rob Zombie's music like never before.
Buy Your Tickets Now
Visit our website, http://thefriarsbh.com/tribute-bands/zombiewood-tribute-to-rob-zombie-los-angles-california, and secure your tickets for the highly anticipated Zombiewood tribute show. Don't miss the opportunity to be part of an unforgettable evening that celebrates the enduring legacy of Rob Zombie's music.