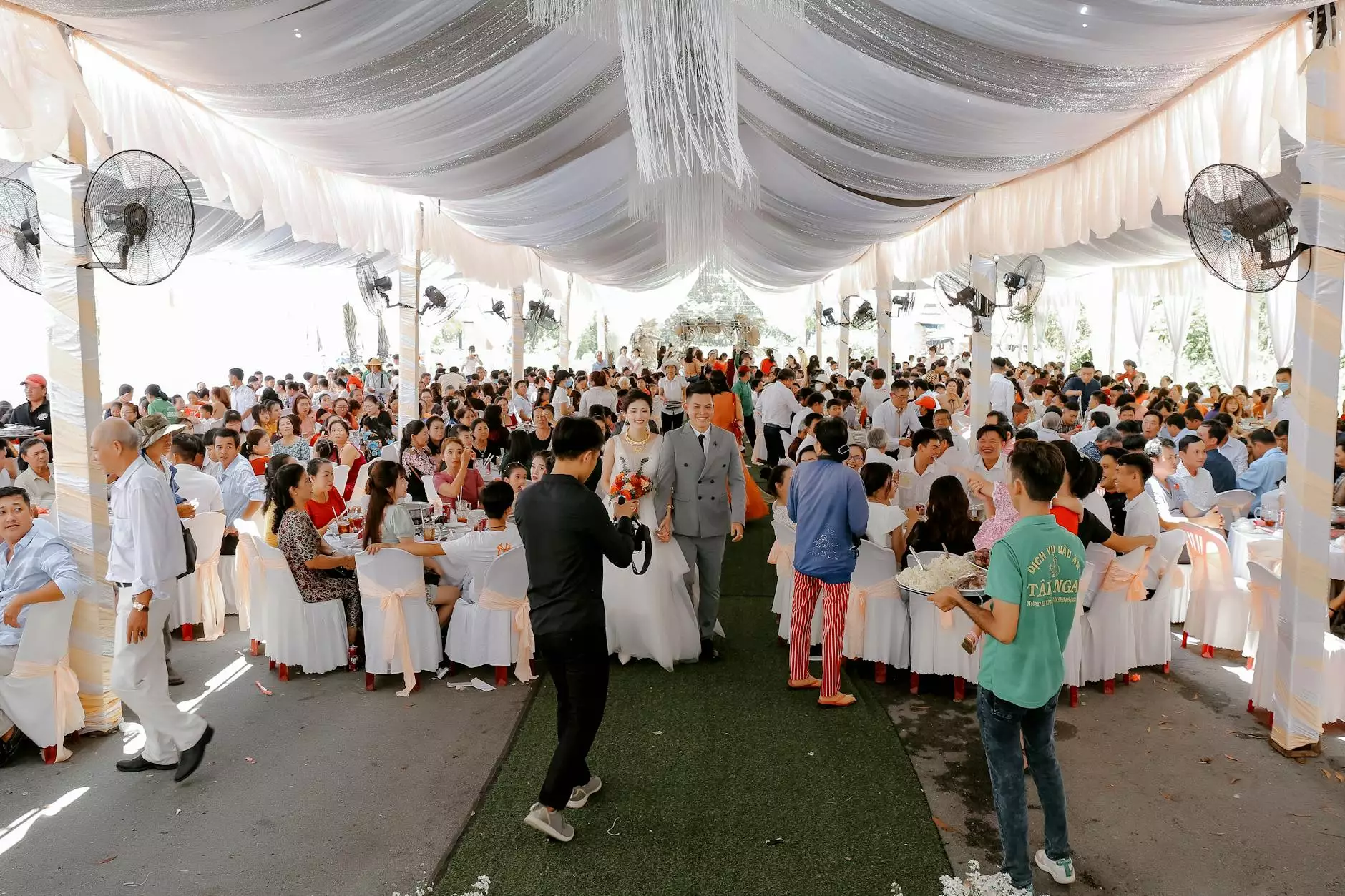 At the Holiday Event Center, we take pride in being a premier destination for arts and entertainment - performing arts in California. As part of the renowned Friars Club of Calif, we offer a one-of-a-kind experience to our esteemed guests, providing top-notch facilities and memorable events all year round. Whether you are planning a private party, a corporate gathering, or a community event, our venue is the perfect choice to create lasting memories.
Unforgettable Events
Our Holiday Event Center is known for hosting a wide range of events that cater to various interests and tastes. From live performances to art exhibitions, we strive to provide a diverse and enriching experience for all attendees. With the support of exceptional talent, state-of-the-art facilities, and an unwavering commitment to excellence, we ensure that every event becomes an unforgettable one.
The Perfect Venue
Located in the heart of California, our venue is designed to accommodate events of any scale. Our spacious and versatile event halls can be customized to suit your specific requirements, making them ideal for both intimate gatherings and large-scale productions. Equipped with cutting-edge audiovisual technology and comfortable seating, our venue ensures that every guest enjoys a truly immersive experience.
State-of-the-Art Facilities
The Holiday Event Center boasts state-of-the-art facilities that are essential for creating a truly remarkable event. Our top-of-the-line sound systems, professional lighting setup, and high-definition projection capabilities guarantee an immersive atmosphere that complements the performances. Moreover, our dedicated team of technicians and event planners will be there every step of the way to ensure smooth execution and a seamless experience for both organizers and attendees.
Experienced Professionals
With years of experience in the industry, our team of experienced professionals understands the nuances of hosting exceptional events. We work closely with event planners, artists, and organizers to bring their vision to life, providing invaluable guidance and support throughout the process. From scheduling and logistics to marketing and ticketing, we handle every aspect with precision and expertise, allowing our clients to focus on what they do best: delivering outstanding performances and creating memorable experiences.
Unleash Your Creativity
The Holiday Event Center is not just a venue for showcasing talent; it's a hub for creative expression. We believe in nurturing the arts and providing a platform for emerging artists to shine. Our commitment to fostering a vibrant arts community is reflected in our regular workshops, masterclasses, and open mic nights. Whether you're an aspiring performer, a visual artist, or simply eager to explore your creative side, our center offers ample opportunities to connect with like-minded individuals and hone your craft.
Community Engagement
As a proud member of the Friars Club of Calif, we actively engage with the community, hosting events that celebrate diversity and foster inclusivity. Our venue serves as a meeting point where people from all walks of life come together to appreciate the arts and build lasting connections. From charity fundraisers to educational initiatives, we are committed to making a positive impact and empowering individuals through the power of performing arts.
Book Your Event Today
Take your event to the next level by choosing the Holiday Event Center as your premier destination. Our team is dedicated to providing unparalleled service and ensuring that your event exceeds expectations. Don't miss out on the opportunity to create an unforgettable experience for yourself and your guests. Book your event today and let us help you make it a grand success!
Unforgettable events in the heart of California
State-of-the-art facilities for an immersive experience
Experienced professionals to bring your vision to life
A hub for creative expression and community engagement
Book your event at the Holiday Event Center today!
Experience the best of arts and entertainment - performing arts at the Holiday Event Center, brought to you by Friars Club of Calif.