The Ultimate Foreigner Tribute Band – Foreigner Unauthorized
Sep 20, 2018
Event Highlights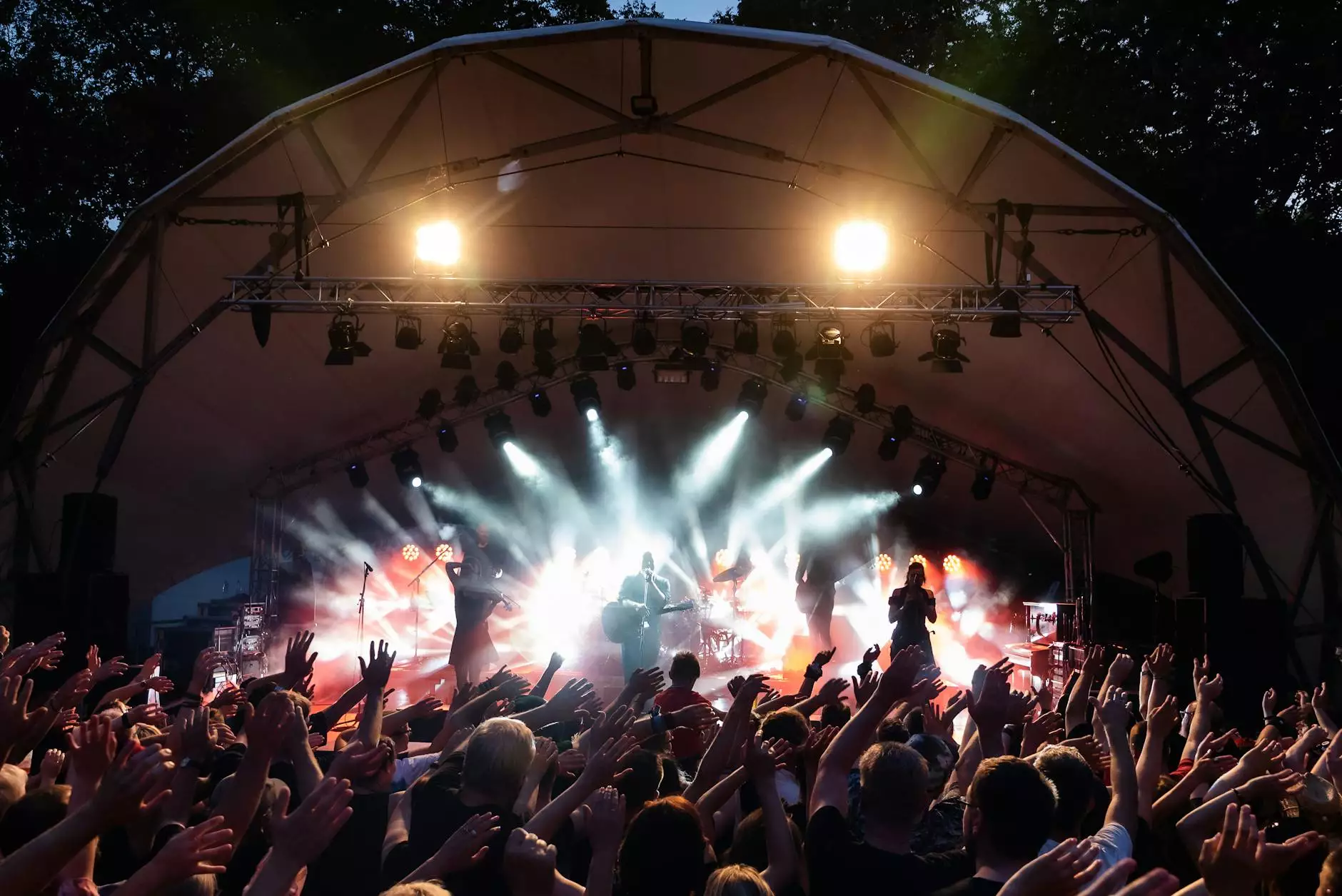 Welcome to the official page of Foreigner Unauthorized – the ultimate tribute to the legendary rock band, Foreigner. If you're a fan of Foreigner, get ready for an electrifying experience that will transport you back to the era of classic rock and timeless hits.
Relive the Iconic Hits
Foreigner Unauthorized faithfully recreates the captivating sound and energy of Foreigner, delivering a high-octane performance that will leave you wanting more. With their exceptional musical prowess, stellar vocals, and unparalleled stage presence, this tribute band flawlessly captures the essence of Foreigner's greatest hits.
From power ballads like "I Want to Know What Love Is" and "Waiting for a Girl Like You," to rock anthems such as "Hot Blooded" and "Juke Box Hero," every song is performed with the utmost dedication and attention to detail. Prepare to sing along to your favorite Foreigner tunes and relive the magic of their iconic discography.
Unforgettable Performances in Fresno, California
Foreigner Unauthorized is proud to bring their sizzling performances to Fresno, California, at the prestigious Friars Club of Calif. This renowned venue serves as the perfect backdrop for an evening of exceptional live music and entertainment.
The band's dynamic stage presence, combined with the state-of-the-art audio and visual production at the Friars Club of Calif, creates an immersive experience that will make you feel like you're witnessing Foreigner live in their prime. Get ready to be blown away by the band's expert musicianship, precision, and passion for the music of Foreigner.
The Ultimate Tribute Experience
Foreigner Unauthorized doesn't just imitate the music of Foreigner; they embody the spirit of the band, capturing their essence and paying homage to their legacy. From the iconic outfits to the intricate guitar solos, every element of their performance is carefully crafted to recreate the magic of a live Foreigner concert.
With their attention to detail and commitment to delivering an authentic experience, Foreigner Unauthorized has gained recognition as one of the top tribute acts in the industry. Their passion for Foreigner's music shines through every note, ensuring an unforgettable show that will resonate with both die-hard fans and newcomers alike.
Join Us for an Unforgettable Night
Don't miss your chance to experience Foreigner Unauthorized live at the Friars Club of Calif in Fresno, California. Whether you're reliving the glory days or discovering Foreigner's incredible discography for the first time, this tribute band promises a night of pure rock 'n' roll energy, timeless music, and an unforgettable atmosphere.
Secure your tickets now and get ready to embark on a musical journey that celebrates the magic of Foreigner. With Foreigner Unauthorized, you'll feel as though you've traveled back in time to witness one of the greatest rock bands in history.
Book Your Tickets Today
Visit our website to book your tickets for the upcoming Foreigner Unauthorized performance at the Friars Club of Calif in Fresno, California. Make sure you don't miss out on this incredible night of rock 'n' roll nostalgia and immerse yourself in the unforgettable music of Foreigner.
Join us for an evening that celebrates the legacy of Foreigner and experience the magic of their timeless hits firsthand. Book your tickets now and prepare to be blown away by the electrifying performances of Foreigner Unauthorized – the ultimate tribute to Foreigner.